Cisco CCNP Certification
Cisco Certified Network Professional (CCNP)
The CCNP certification shows that you have demonstrated the skills required in enterprise roles such as network engineer and systems engineer.
| | |
| --- | --- |
| This certification proves your ability to plan, implement, verify and troubleshoot local and wide are enterprise networks and work collaboratively with specialists on advanced security, voice, wireless and video solutions. | |
The CCNP has a prerequisite of having a valid CCNA certification or any CCIE certification. Cisco says that this certification is designed for network engineers with at least one year of professional work experience who are ready to advance their skills and work independently on complex network solutions.
This certification is valid for 3 years.
A candidate with a CCNP usually might also consider earning an MCSA and MCSE certification from Microsoft.
How do you earn the Cisco Certified Network Professional?
First and foremost, make sure you have your CCNA certification.
After that you will need to pass 3 exams:
1.) 642-902 ROUTE (Implementing Cisco IP Routing)
2.) 642-813 SWITCH (Implementing Cisco IP Switched Networks)
3.) 642-832 TSHOOT (Troubleshooting and Maintaining Cisco IP Networks)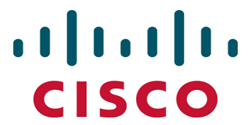 ---
The ROUTE 642-902 exam will certify that a candidate has the knowledge and skills with advanced IP addressing and routing. The candidate will also have knowledge on securing routing solutions to support branch offices and mobile workers.
---
The SWITCH 642-813 exam covers topics like:
Secure integration of VLANs

Secure integration of WLANs

Voice and video integration into campus networks
---
The 642-832 TSHOOT exam proves that a candidate has the knowledge and skill necessary to plan and perform regular maintenance on complex routed and switched networks.
---
CCNP will prove how successful you are in the computer networking field!
This certification is very advance and will draw a lot of attention from employers looking for network engineers. Practice, practice and then practice some more because you can't guess your way through this certification. You either know the material or you don't.
1.) Buy a good Cisco CCNP book!
| | |
| --- | --- |
| Here's one of my favorite books I recommend to use when studying the Cisco CCNP... | |
2.) To ensure that you are well prepared for this Cisco certification, check out Transcender. They guarantee you will pass the exams on first try or your money back! They offer free demos to try it out first....
It's not a question that you should own some Cisco routers and switches to practice creating complex networks. Soon you will be implementing major complex networks for big companies like McDonald's and Starbucks.
3.) I recommend you invest in some Cisco networking equipment like routers and switches so you can practice with real life scenarios. Cisco equipment can be expensive but don't let that stop you. You can use more affordable models like the Cisco 1841 or Cisco 2811 and get enough training for your certification. You can buy these from Tigerdirect.com. 
TigerDirect.com
Type in the search box Cisco 1841 or Cisco 2811 for routers or type Cisco switches in the search box to find a switch.
Also try finding great pricing on Cisco equipment at eBay...
Cisco Practice Equipment on eBay
As a Network Engineer with a CCNP certification, you have the potential of earning anywhere from $80,000 to $150,000. For less than $3,000 you can get a great return on investment for that high salary you have always wanted!!!
Don't forget your
Network Service Repair Kit
---
Register for your exam:
You can schedule your exam and set a deadline to ensure you get a little push towards earning your Cisco CCNP.
Schedule your exam at Pearson VUE.
<- Return to CCNA Certification ...or...move on to learn about the Cisco CCIE Certification ->
---
---
Tell Us About Your Home Practice Lab For Earning The Cisco CCNP Certification!
It's easy to do, Just use the following form to submit your own page describing your home practice lab that you use to practice your Cisco CCNP certification. Also provide tips on how to earn the Cisco CCNP certification.

What was your study routine?
How many hours a day did you dedicate?
How did you stay motivated?
What operating systems and programs do you use? VMware, Windows, Linux.
Show us pictures of your home practice network setup.
---
Return from CCNP Certification to Network Certification
Return from CCNP Certification to homepage of Computer Networking Success
"Didn't find what you were looking for? Use this search feature to find it."
Custom Search
1
Did You Like This Page?
Share This Page